Zip It
Words are powerful and they have consequences.

We use our words everywhere: with family members, coworkers, the stranger in the store—even the words we text or post online. Our daily words can impact our relationships for better—or for worse. (Been there. Said that. Wish you could take it back. Can you relate?)
Karen Ehman's 40-day devotional challenge Zip It—based on her New York Times best-seller Keep It Shut: What to Say, How to Say It, and When to Say Nothing at All—offers practical ways to use our words to build, not to break; to bless, not to badger; to encourage, not to embitter; to praise, not to pounce.
The Zip It devotional was created due to the popular request of Karen's readers wanting more on the topic of using our words after reading and studying Keep It Shut.
Zip It covers eight major topics: taming our tempers, sarcasm, gossip, gracious speech, sweet and salty language, asking for forgiveness, whether to speak up or remain silent, and how God's word can alter our words.
Each topic includes five daily interactive entries, so the 40-day challenge may be used over an 8-week period, Monday through Friday. Each day includes:
a scripture focus for the day
an anchor story with a teaching point
reflection questions to ponder
a challenge for the day based on the verse
a prayer prompt
Buy Zip It
Buy a personalized and autographed copy from me.
Endorsements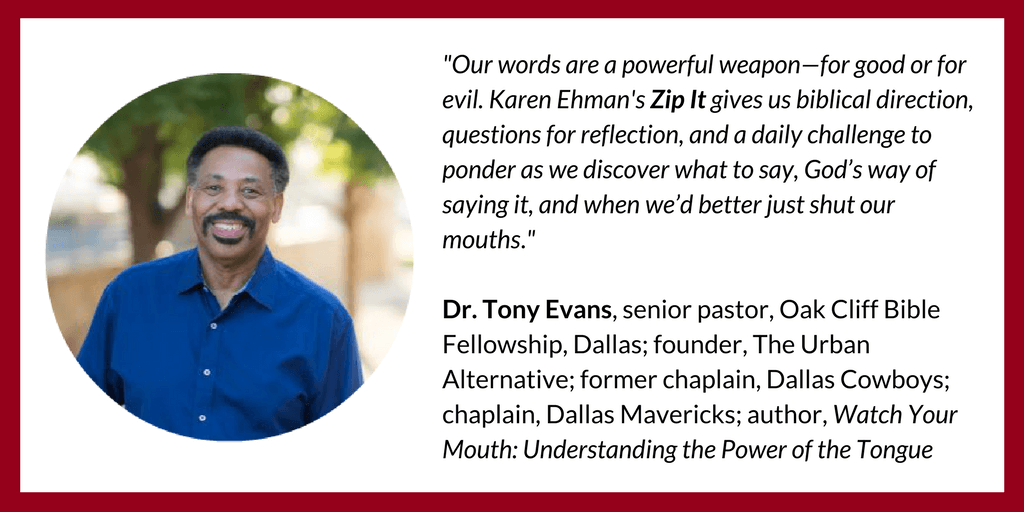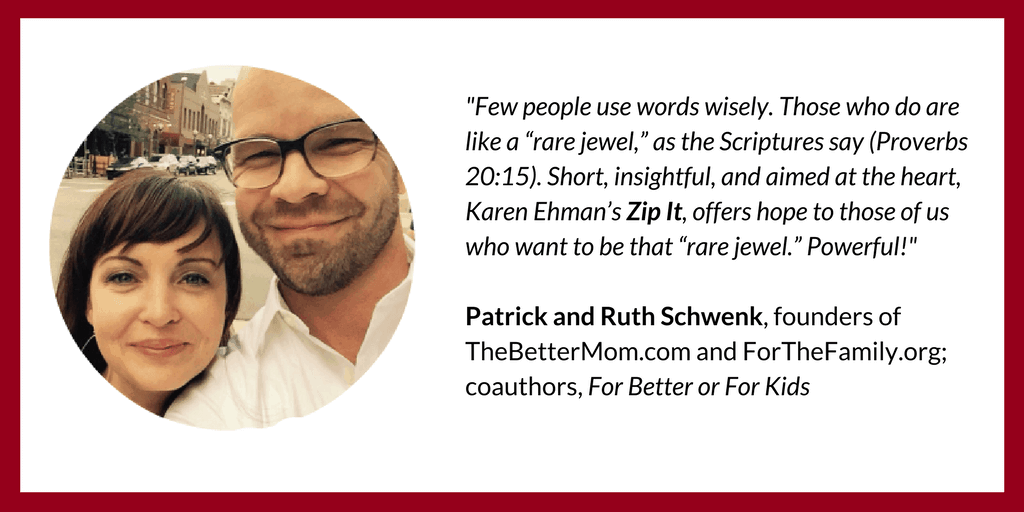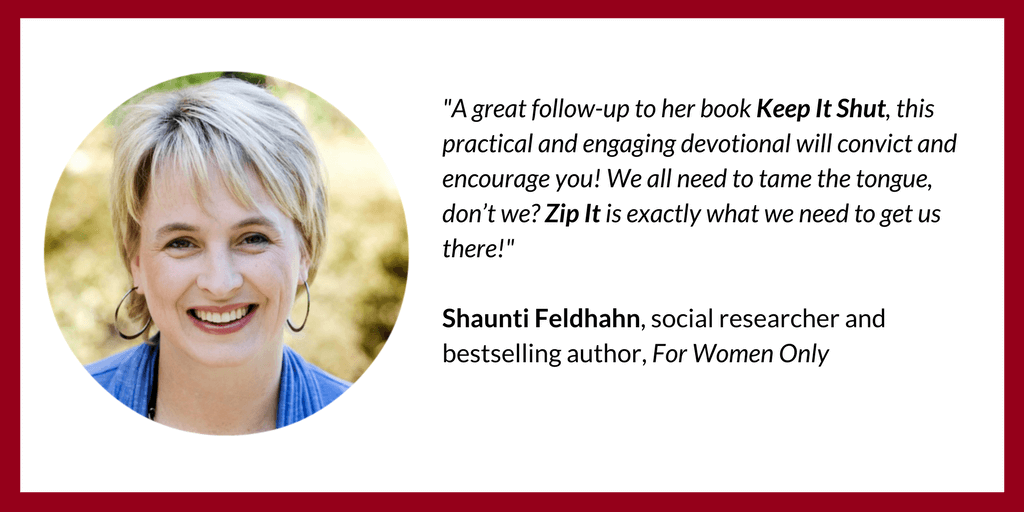 Shareables
Hover over the image for a Pin It button, or right-click and "Save Image As" to share!
SaveSave
SaveSave
SaveSave