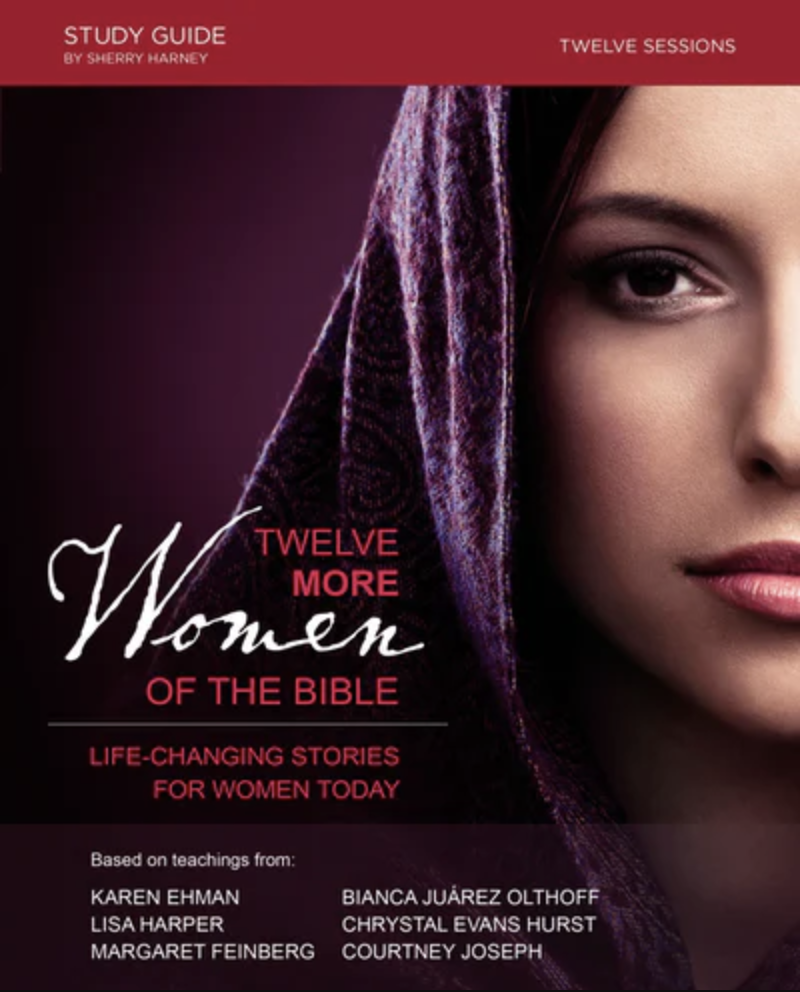 Twelve More Women of the Bible
Real Women. Real Trials. Real Triumphs.
In Twelve More Women of the Bible, take a fresh look at spiritual lessons we learn from women in the Bible and what they mean for you today. You will look at these women's successes and failures, see how they drew near to God in the midst of trials, and learn how they overcame rejection and disappointment.
This twelve-session video Bible study features six of today's best-loved authors and speakers including Karen Ehman, Margaret Feinberg, Lisa Harper, Chrystal Evans Hurst, Courtney Joseph, and Bianca Olthoff.
Whether it's your first time to study these women, or it's more like visiting old friends, they will impress, surprise, and inspire you.
Watch a sneak peek of the teaching DVD below.
The study includes a 12-session teaching DVD and study guide. The study guide includes background information on each woman, group discussion questions, and personal study and reflection materials for in-between sessions.
In Twelve More Women of the Bible, you'll study the lives of . . .
Proverbs 31 Woman:How Not to Do It All by Karen Ehman
Deborah: Fight Like a Girl by Bianca Juarez Olthoff
Shulamite Woman: We Had God at Hello by Lisa Harper
Ruth: Staying Focused in a World of Distractions by Chrystal Evans Hurst
Puah and Shiphrah: How to Fight Your Fears by Margaret Feinberg
Esther: Letting God Be in Control by Courtney Joseph
Priscilla: Living a Life of Blessed Ordinary by Karen Ehman
Mary and Martha: Finding Life in Death by Bianca Juarez Olthoff
Bent Woman: We've Got God's Complete Attention by Lisa Harper
Woman with the Issue of Blood: When Persistence Pays Off by Chrystal Evans Hurst
Elizabeth: How to Win the Waiting Game by Margaret Feinberg
Anna: How to Live a Life Devoted to God by Courtney Joseph
SaveSave
Sign up to receive free downloads from our publisher, HarperCollins Christian Publishing:
Six Ways She Draws Near To God Inspirational Printable
Sample the Study Guide and Video (Session One) – Proverbs 31 Woman: How Not to Do It All by Karen Ehman
Four Twelve More Women of the Bible Phone Lock Screens