12 Days of Christmas WINNERS!!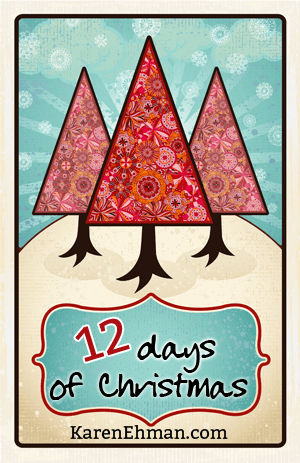 Thanks to all who commented on our 12 Days of Christmas series.  If you see you name below, please email your home address AND what day and person's gift you won to [email protected] so we can get your prizes out right away :-) (Gonna let you have the fun of looking up what your prize is!)
And now……here are the winners!
Day 1: Liz Lynn
Day 2: Lisa Briscoe
Day 3: Jaydnn
Day 4: DeeDee
Day 5: Flora G-R
Day 6: Crystal Storms
Day 7: Nancy Moritz
Day 8: Bridgette (the Bridgette who left her comment at 11:42 am on December 9)
Day 9: Sarah Travis
Day 10:  Melissa Barnes
Day 11:  Tracy Larson
Day 12:  Ellen Cole
GRAND PRIZE: Priscilla Childress
Congrats ladies!!!