5 Days to Sweet & Salty Speech
Welcome to those who popped over after reading my Proverbs 31 devotion called The Day I Couldn't Shut Up. {Click here if you haven't read it}
If you need a little help knowing when to pipe up and when to shut up, sign up for my free resource 5 Days to Sweet & Salty Speech. It takes five characters from the Bible to teach five lessons for our lips! Each day's devotion comes automatically to your email inbox for five consecutive days starting with the day you sign up.
Click here to sign up.
And now a giveaway!!!
Your mouth ever gotten you in a tangled-up mess?
Maybe its time you adopted a new rule of tongue.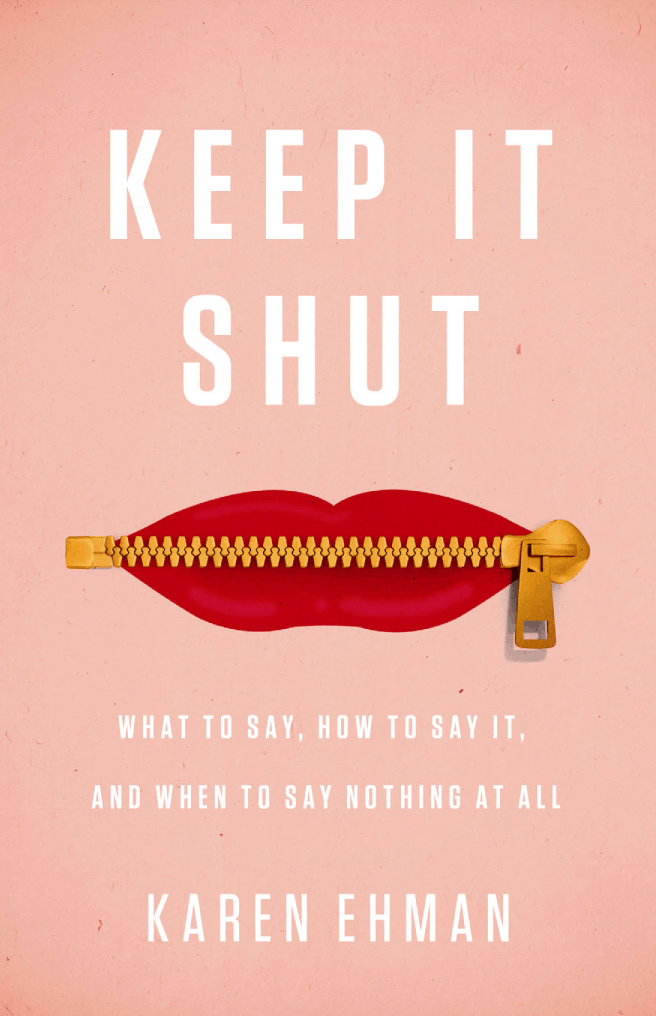 Got words? Oh yeah, you do! The average women speaks over 20,000 a day—not to mention the ones she types online. Karen Ehman—a woman whose words have often landed her in a heap of trouble— shares from experience the how's (and how-not-to's) of dealing with the tongue in her new book Keep It Shut . Using biblical examples, as well as Karen's own personal (and sometimes painful!) stories, Keep It Shut will equip you to know what to say, how best to say it, and when you'd better just keep your lips zipped!
This book will teach you:
The difference between gossip and properly processing with a trusted friend
A helpful grid for using our digital tongues as we talk online or on social media
How to pause before you pounce, attacking the problem but not the person
How to avoid saying something permanently painful just because you are temporarily ticked off
What the Bible teaches about making our speech laced with grace, as sweet as honey, and yet seasoned with salt
There is also a six-week DVD Bible study with workbook for group or individual use.
Leave a comment about a time you talked too much (or maybe when you didn't say anything and should have!) and you could win the book, Bible study DVD, and one study guide. Winner announced Monday.