On the 11th Day of CHRISTmas…Give Away with Rachel Olsen
We're in the homestretch ladies…..Welcome to day eleven of the 12 Days of CHRISTmas giveaway!!! There are holiday ideas, easy recipes and both practical and pampering prizes to win. Best of all, each day you will meet one of my fellow "sistas" from the Proverbs 31 Ministries speaking team. Get to know them and their wonderful resources including books and teaching cd's. Why, you might even just discover the speaker you have been looking for to appear at your next event.
So get in the holiday spirit. Tune in each day. Hop on and leave a comment. The more you leave, the better your chances of winning. The 12 daily winners will be announced on Saturday, the 13th day of December so comment on all 12 posts if you can! 
Today you get to meet one of the most patient women in the world, one who extends much grace to those of us on the speaker team who OCCASIONALLY turn in our Proverbs 31 devotions to her, the editor, a tad bit late (Ahem….guilty as charged!) Oh, you will love her as much as I do. She is a dynamo with words, whether written or spoken, an teacher extraordinaire (and she is giving away one generous gift today!!!) So, without further ado, cyber sisters……meet Rachel Olsen!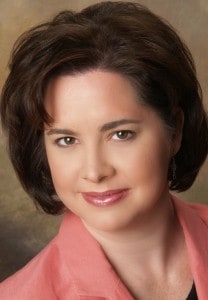 Rachel Olsen is a happily married mother of two … author, editor, university teacher and national women's speaker (not to mention chef, laundress and shuttle driver).
Rachel is General Editor and contributing author for the devotional book God's Purpose for Every Woman.  She's a contributing writer to Experiencing God's Power in Your Ministry. She also recently signed with David C. Cook Publishing to author her forthcoming book Can You Keep a Secret? 
"I wasn't raised in church," Rachel reveals, "but at the age of 21 Christ reached out and turned my heart right side up. Shortly after, I discovered a small Christian bookstore around the corner from my apartment.  I read nearly all the books in that little mom-and-pop shop, and I'm still reading Christian books today. For me, the words in those pages serve as mentor, encourager, challenger and friend.  That's why I write – with earnest hope that my words can do the same for someone else on their journey with God."
 Rachel's heart for and ability to connect with her audiences have made her a popular national women's speaker. She also teaches public speaking to a fresh crop of students each semester at the University of North Carolina in Wilmington. "Teaching is a definite passion," Rachel says, "and I'm honored to serve others in this way."
When asked to share some of her favorite things, Rachel responds, "That's easy: Starbucks coffee, Dove dark chocolate, books, worship music that ushers me to God's throne room, music that makes me walk faster on my treadmill, girlfriends' nights out, the wide open sky, getting a pedicure, history when its told well, vacations with my family, the smell of puppy's breath, a day with nothing pressing to do but hang by the pool, fresh fruit, scented soy candles, sleeping late, mopping my kitchen floor, and finding the perfect accessory on sale."
Rachel enjoys living in her southern, seaside town with her husband and their two grade-school children. "I'm really just a word-geek at heart," Rachel admits, "who has fallen in love with the Word made flesh, Jesus Christ."
Now for our little get-to-know-you chat with Rachel.
·      Are their any holiday traditions your kids just can't live without?
Each year I gift-wrap all the books in our Christmas book collection (I keep them stored with the ornaments) and arrange them attractively in a basket. The kids get to choose one to unwrap and read each night leading up to Christmas.  They love this because they love to read, they get to unwrap something, and it also has an element of surprise to it.
Every year in November I ask each of my kids to name a couple of things they are most looking forward to doing in celebration of Christmas this year. Their answers have varied from year to year. Then I make sure to schedule those things on our December calendar. As long as I get those things done, I don't sweat whether or not I get everything done that season. Everything else we manage to do just feels like a bonus to us!
This way the kids get their deepest desires met, and mommy feels like a success rather than a failure.  I have no choice but to simplify – both of my kids have birthdays the week of Christmas!
·      You lost your mother at an early age. How did God become real to you during the first few holidays without your mom? What can we do to reach out to other children in that situation at the holidays?
When my mom died, so did Christmas as I'd known it.  Before that, we had big celebrations at our house, hosting the entire extended family for a meal and a gift exchange. It was music, decorations, food, family and gifts galore. Afterwards, well, it was pretty much nothing after that. This had a strong, sorrowful impact on me.  I craved those family feelings of Christmas.
I didn't come to know Christ until a few years after my mom had passed and my family had splintered. Suddenly, Christmas had so much more meaning! Suddenly it didn't matter if I had the trappings of Christmas – the ornaments, parties or gifts – because I now had Christmas Himself. And that was something I could celebrate in my heart, even if there was no celebration in my house.
I would say invite children who have lost a parent – especially a mom – into your home during the holidays.  Allow them the experiences of Christmas. Don't worry about if they will feel awkward or if it might make them feel sad. And don't worry if you can't have them over on Christmas itself. Welcome that girl, teen, or young adult over in December to make Christmas cookies with you, or to help you wrap presents, or to sip hot chocolate while watching a Christmas movie.  Just bless her with some of the experiences of Christmas as you point her to Christmas Himself.
·      On a lighter note, what is your favorite holiday recipe?
My husband's family owns some timber land and on part of it they grow sweet potatoes. So, this recipe for Sweet Potato Bread with Chocolate Chips is a holiday favorite in our family. I heart it very much! Note that it makes 5 small loaves – which makes it great for gift-giving as well.
2 ½ sticks of butter
3 cups of sugar
6 eggs
5 ¼ cups of flour
1 tablespoon baking soda
1 ½ teaspoon salt
1 tablespoon cinnamon
1 ½ teaspoon nutmeg
¾ teaspoon ginger
¾ teaspoon cloves
2 ¼ cups chocolate chips
2 ¼ cups chopped nuts (like pecan or walnut)
2 ¼ cups cooked and mashed sweet potatoes
Cream butter and sugar. Add eggs and dry ingredients alternately. Add cooked sweet potatoes. Stir in chocolate chips and nuts.  Fill lightly greased pans – I use the small foil ones from the grocery. Bake at 350 for approximately 1 hour or until the inserted toothpick comes out clean.  Cool 10 minutes and then drizzle with:
1 ½ cups powdered sugar
3 tablespoon milk
¼ teaspoon nutmeg
¼ teaspoon cinnamon
The icing will be somewhat runny until it dries. This is so YUMMY with coffee!
Sounds delicious!! And thanks Rachel for popping over to chat today!!!
You are most welcome!
Okay gals….you knew this was coming on one of these days didn't you? Yes, just as Rachel did, I am going to ask all of you who want to be entered into today's drawing to leave a comment with your favorite holiday recipe. I know, I know, we are all busy; up to our eyeballs in wrapping paper and Christmas cards and trying to find those oh-so-perfect gifts. So, if you are really stressed and can only leave the title of your favorite holiday food fare, that is fine. However, if you also leave the recipe for the rest of us, your name wil be entered twice, giving you a better chance of winning.
And just what might you win? Well, none other than a $25 customizable Starbucks gift card!! Okay, and I'll fess up and admit to you that I had to email dear Rachel and ask her just what 'customizable' meant. Turns out you can actually create the card to look like you want it to – then when the $25 runs out you can reload money onto it and use it again and again. Or you can create it for someone else and give it as a gift.  See here: http://www.starbucks.com/mycard/
How absolutely funky and fun!!!!
So, now, to get a chance to win that card….. leave us a comment telling your favorite Yuletide food, complete with recipe if you can. I'll kick it off:
But first, raise your right hand and promise you won't laugh.
I'm serious. (I'm sensitive about such things) I am leaving a recipe today for….gulp….. fruitcake.
Yes, you heard me, fruitcake!!!
But this is not the awful, dry, could-use-it-for-a-doorstop kind of fruitcake. It is actually delicious. And, just so you snortin' gals out there in cyberspace know, I am hired every year to make these fruitcakes for a few of my husband's friends. To the tune of $20 each, thank you very much!!!! I got the recipe from an old cookbook my mother used when I was a child and that she gave to me when I got engaged. It is the Martha Dixon Copper Kettle Cookbook. Now, sadly, out of print.
Mrs. Dixon was a local television cook in the 1960's & 70's long before that other Martha came on the scene. She has this recipe for white fruitcake that is a hit out of the park!! Seriously!! Even those who swear they HATE fruitcake like this holiday treat. In fact, back when she first made it on her noontime cooking show in Lansing, Michigan when I was a wee tot, she received over 6,000 requests for the recipe. Hello!!!??? This was before the Internet. These homemakers had to hand-write her a note and send in a self-addressed stamped envelope in order to get it.
So, stop chuckling and get ready for the best fruitcake EVER!!!! (And note: If you want to make this, it is best to let it sit at room temperature for at least a week to 10 days before eating or giving as a gift, so you'd better get crackin'–eggs that is. There are ten of them in this recipe!!!!!) 
White Fruitcake
1/4 cup fruit juice (apple, peach or orange)
1/2 pound candied citron, chopped*
1/2 pound whole candied cherries
3/4 pound orange and/or lemon peel, chopped*
2 pounds white raisins
3/4 pound candied pineapple, chopped*
1 pound butter
2 cups sugar
10 eggs
4 cups all-purpose flour
1 1/2 pounds whole pecans
(NOTE: If you have trouble finding the candied citron, orange and lemon peel and candied pineapple separately, you can substitute 2 pounds of fruitcake mixed fruit–the chopped red, yellow and green stuff at the grocery store. It will work just fine, but the original recipe is slightly better in my book!)
Soak fruit in juice while preparing the batter. In a large bowl cream butter and sugar. Add eggs, one at a time until well mixed. Add flour, then nuts, then fruit. Pour into three 9-inch loaf pans that have been buttered, lined with a piece of wax paper across the bottom and up both long sides of the pan and then buttered again. Bake at 275 degrees for 1 3/4 to 2 3/4 hours until cake tester comes out clean. DO NOT OVERBAKE!!!!! Remove immediately from pan and cool on cake racks. Wrap in foil and place in a covered container for 1-2 weeks before eating. Yum!!! 
Now, your turn. Leave us a comment with your favorite holiday food (and recipe if you have time) You just may win that way cool $25 Starbucks card from way cool Miss Rachel. 
Fun and Fruity Blessings,
Karen