DIY Doily Canvas Art from Katina Miller for Love Your Life Friday!
Looking for a way to spruce up your walls with some beautiful artwork that doesn't cost you an arm & a leg? I moved to my new home three years ago, and I've been looking for something to fill this wall in my bedroom…so I decided to get creative & make something. This doily canvas artwork is super easy & fun!
I went to the local craft store and bought a pack of blank canvases, 4 different shaped doilies, and a can of red spray paint. Choose any doily pattern & spray paint of your preference.
I went outside since I was using spray paint & laid an old towel on the grass. Place the doily's on the canvas…this is the fun part because you can choose any pattern and arrangement of your liking.
Once the doilies are in place, spray paint the front & sides of the canvas until you don't see white anymore. I would recommend wearing some type of gloves. I did not, and ended up with a big mess all over my hands!
After you paint, wait about 5 minutes and then remove the doilies.
Once I was done, I let them sit in the grass for about one hour to make sure they were dry.
I chose to make four canvases, but you can create any amount that works for your home. You can also choose larger size canvases if you would prefer. Enjoy!
Blessings~
Katina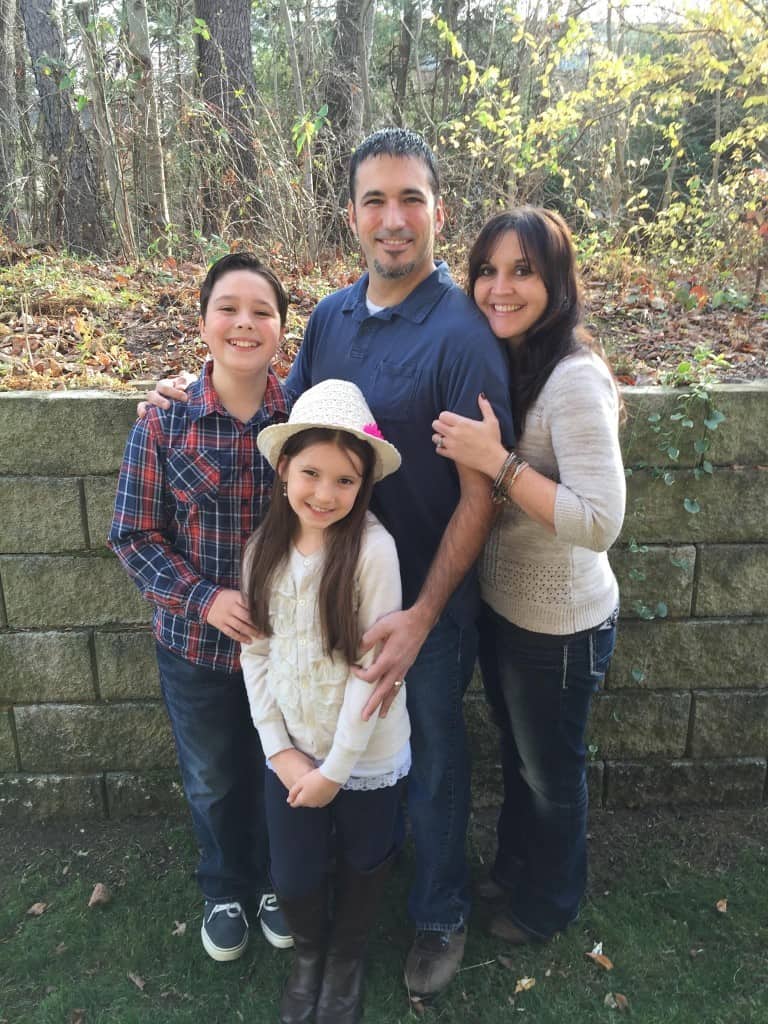 Katina Miller has been married 14 years to her wonderful husband.
Together they serve on their Marriage & Family Ministry team at their church.
She is a busy mom of a Jr. High son and homeschools her daughter in their home in northeastern Ohio.
She is also an Orthopoedic nurse at a local hospital.