Love Your Life Friday with Chessa Moore: Chevron Rug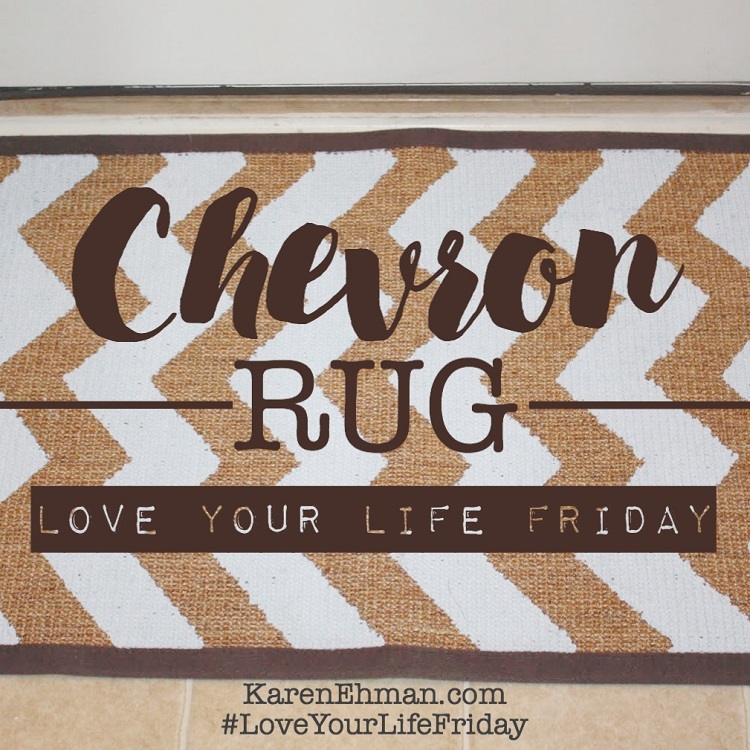 Painted Rug
I needed a rug for my laundry room and the doorway to the garage.
It had to be FUN so I set out to jazz up a plain ole' sisal rug.
I found a 4 x 6 sisal rug at TJ Maxx for only $10.00! I cut out a couple chevron stripes with my Silhouette.
(My husband thinks you should know that you don't really need a Silhouette to make a chevron stripe.)
I needed it to be pretty big. So I cut it out a couple times and then taped it together.
Then I taped around each stripe and pushed down on the blue tape so no paint would bleed through.
I used some semi-gloss paint (this beautiful blue came from my friend's kitchen) and a couple of foam brushes.
And then I went to work "dabbing" the blue paint in my taped off section. This took me a while. But it was a good workout for my arms!
Adding lots of paint to seep in between all the grooves.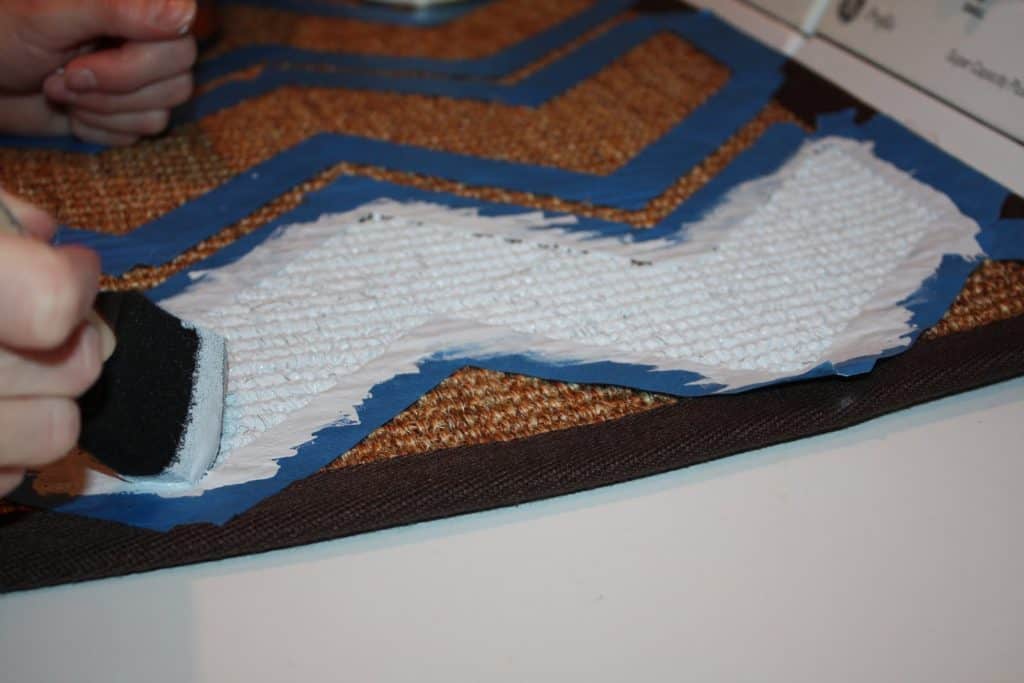 The paint seemed to dry pretty quickly.
As I peeled off the tape my chevron stripes were revealed.
I love the way it turned out!
The perfect compliment to all the new things in my laundry room.
Chessa Moore is the wife of Ben and the mother to teens and near-teens: Sidney, Tyler and Katelyn. She's the kind of girl who can't sit still and always has to be creating something. If she sees something she likes, she sets out to determine a way to create it herself! Occasionally, this means she gets her handy-husband and creative-kiddos involved in the project(voluntarily or otherwise)!
You can find her documenting these adventures on her blog, Antsi-Pants. Chessa loves to spend her summers in Michigan, on the beaches of Lake Michigan, enjoying the mild winters in North Carolina, and checking out God's creative handiwork, every place in between.
Save