DIY Pipe Shelves for #LoveYourLifeFriday
Hi friends, it's Katina here with a super easy DIY project! I have seen so many different styles of DIY shelves all over the internet, so I thought I would come up with my own version for my guest bathroom. These Pipe Shelves are perfect for this space, because this bathroom is so small.
I felt a little out of place going into the plumbing section of Lowe's haha, but it was really organized which made it super easy to find these lead pipes.
There are so many different sizes & colors to choose from– I went with the black 1/2 inch option. Since I made two shelves, I bought: 4 lead pipes, 4 caps, & 4 flange's.
You can choose any thickness of wood you desire for your shelves. I dry brushed the shelves white.
This is how the piping looks after it is all placed together on the wall. After the white paint dried on the wood, I dry brushed some brown paint in scattered areas to give the shelves that rustic look.
And then the fun part… styling the shelves! :)
This is how they look through the mirror. The toilet is below the shelves.
Hope you enjoy this super easy DIY!
Blessings ~ Katina
*************************
*************************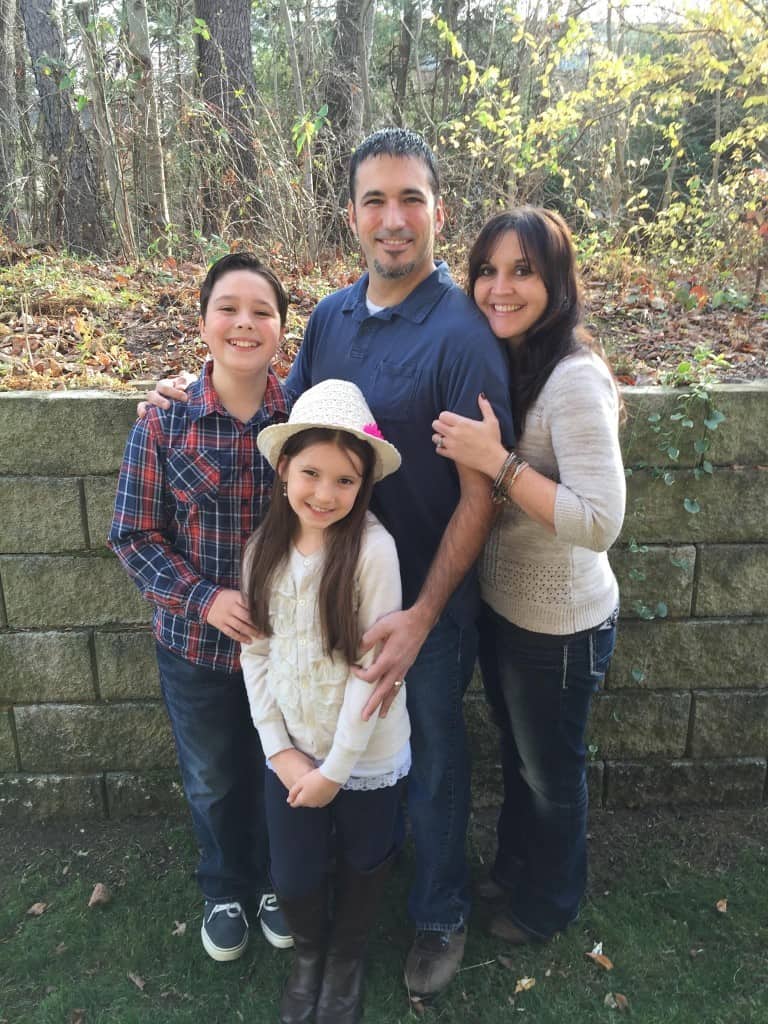 Katina Miller has been married 14 years to her wonderful husband. Together they serve on their Marriage & Family Ministry team at their church. She is also a busy mom of a Jr. High son and homeschools her daughter in their home in northeastern Ohio. She is also an Orthopoedic nurse at a local hospital. Connect with Katina on Instagram for beautiful rustic and farmhouse decor.