A Heavenly Recipe Right Here on Earth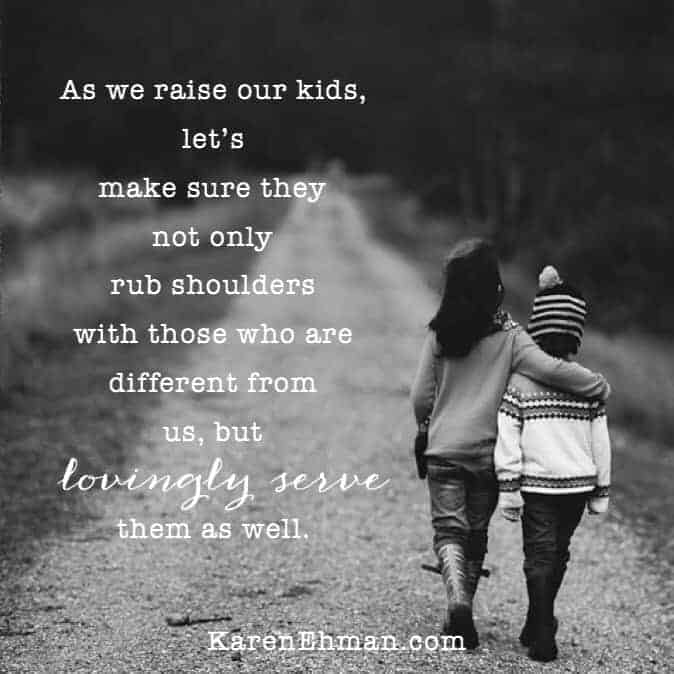 "And they sang a new song, saying: 'You are worthy to take the scroll and to open its seals, because you were slain, and with your blood you purchased for God persons from every tribe and language and people and nation.'" Revelation 5:9 (NIV)
For all but one year of my life I have lived in small towns within 20 miles of where I was born. These towns, though quaint and friendly, are not what you would call racially or ethnically diverse. Being raised in such an area presents challenges when it comes to getting to know people different from me.
Thankfully, my experience with a friend of my father led me and my whole family to intentionally make efforts to know others who look, live and worship differently than we do. This friend's name is Ray.
Ray was a co-worker of my dad's who became very close to our family. He and I have completely different backgrounds and don't share the same race. However, we do share similar hearts. Hearts that love God, family and ministry. Today, Ray and I are like siblings, and he is even a part of my father's will.
Currently, Brother Ray is the pastor of a church in the big city a few miles south of us. Years ago, when his congregation purchased a larger church building and held their first service there, Ray invited my husband to be one of the guest speakers.
After the service, the church celebrated with a huge home-cooked dinner lovingly made by many of the women of that parish. My family and I were treated like royalty. We were seated at the head table and served the most delicious food, including many dishes I had never tasted before. My children played in the nursery with the other children from the church. We exchanged hugs, well wishes and recipes with many from the congregation.
It was an incredible experience, and what made it even more memorable was that we were the only family of our race in attendance that day. And it was good for our children to be in the minority that Sunday.
My first experience of being in the minority was when I went on a college mission trip to a foreign land. The experience was so powerful it changed my perspective on diversity forever. I knew I wanted to encourage my children to intentionally get to know people from all walks of life and various ethnic groups.
As we raised our kids, we have made sure they not only rub shoulders with those who are different from us, but lovingly serve them as well, just as we were served that day. We have helped put on holiday dinners at a community center that ministers to displaced refugees. When younger, my children saved up some of their allowance money to give to a missionary. And we have sponsored Compassion International children from another continent over the years, helping provide them with food and an education. Getting to know others, and serving them in the process, has made our family's life richer.
Today's key verse makes it clear that not everyone in heaven will look just like us. There will be people from every tribe and nation and tongue. If heaven will be diverse, we need to make sure we are seeking out diversity while here on earth.
We must seek out new relationships, resist using stereotypes when we speak and encourage our children (and other young souls in our sphere of influence) to pursue diversity in their friendships. How it warms my heart to see my youngest son, our only one living at home, snacking with his friends around my kitchen island – friends who, although share a love of sports, funny videos and laughter, do not share the same ethnic or racial make-up.
Will you make it a point to purposely reach out to those who look and live differently than you? When you do, you reflect God's heart toward mankind while you also get a little glimpse of heaven. Why, you might just gain some new recipes in the process.
Most of all, the recipe for love.
Father, I want to be intentional to get to know and serve others who are different from me. Help me to reflect Your love to them. In Jesus' Name, Amen.
Have you ever intentionally spent time with those of a different race, religion or ethnic group in order to get to know them better or even to serve them? What happened in that situation? I'd love to hear in the comments below. If you are reading this in email, click here to comment on the blog.
*******************
This post previously appeared as a Proverbs 31 Ministries Devotion in 2016.
SaveSave
SaveSave
SaveSave
SaveSave
SaveSave
SaveSave
SaveSave
SaveSave