Want to Win Our Next Online Bible Study Book?
Our first study of the year at Proverbs 31 Online Bible Studies kicks off on Monday! We're studying Wendy Blight's new book, I Am Loved: Walking in the Fullness of God's Love.
Ever wonder at times, "How do I live in God's love when I don't feel loved?"
Join us as we dig in to 1 John and discover how to walk confidently in and live out God's unconditional, extravagant, lavish love.
Our study starts on Monday. Be sure to sign up HERE so you get the study blog posts sent to you in email.
Walk in Love
For those of you that know Wendy, you know she is a prayer warrior. If you don't yet know Wendy, you are in for a treat with this study! Here's a special prayer Wendy wrote that she wanted to share with you as you walk in God's love in 2018:
My Abba Father, thank You for showing me love when I didn't deserve it. When I was still steeped in sin, You sent Your Son to die for me. When I didn't deserve it, You reached down and loved me with the love that only You can give. You engraved my name on the palm of Your hand and etched my name in Your heart.
Even now, when I mess up, when I throw fits, when I doubt Your plans, You patiently love me through it all. Help me to live and love like You. Your love is patient. Your love is kind. Your love is not proud. Your love is not easily angered. Your love has no limits! As I walk through this journey called life, enable me to not only grasp but deeply understand how high and wide and deep and long is Your love. Help me to live out Your love in my family, in my friendships, in my community.
Father, make Your love alive in me. I ask this in the name of Jesus. Amen.
The Giveaway –
now ended – Congrats Rachel Corona, please check your email for more information.
I'd love to hear if you are joining us in studying I Am Loved. Leave a comment below for a chance to win Wendy's I Am Loved Bible study book and teaching DVD. U.S. Addresses only please. Winner will be announced here on this post on Monday, January 22.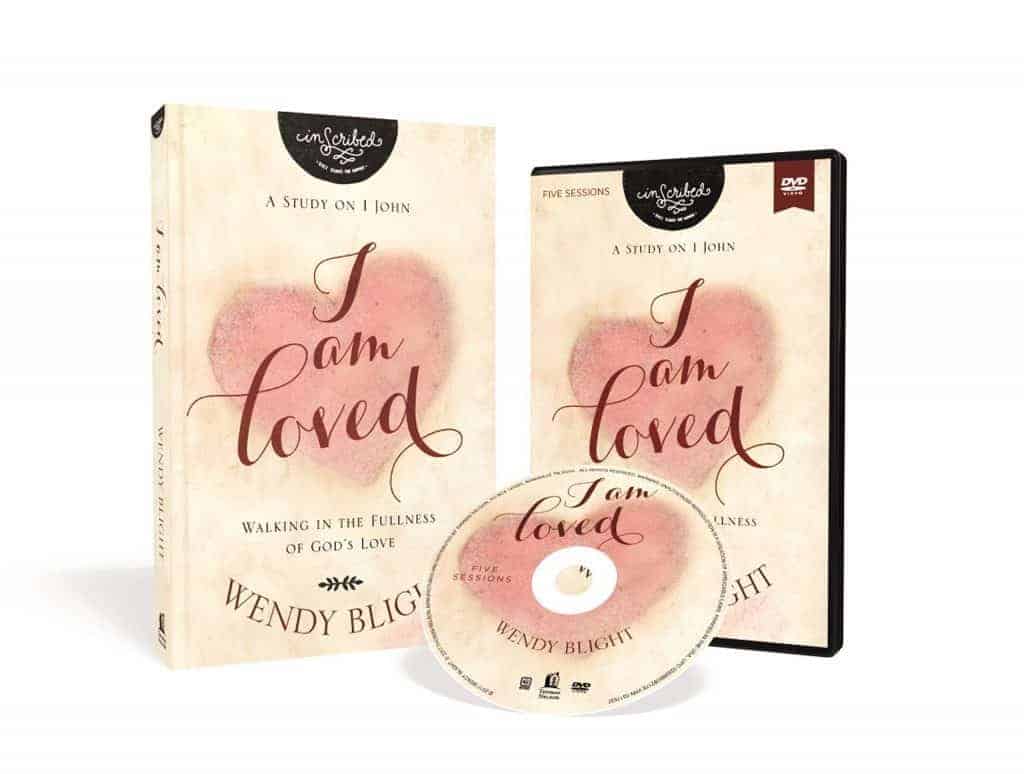 P.S. There's also an optional teaching series called Fulfilled every week during the #IAmLoved study. These are live conference calls with guests including Mandisa, Lysa TerKeurst and other amazing women who know firsthand what it's like to struggle with feeling loved and fulfilled in life.
Hope to see you in the study next week!
SaveSave
SaveSave