15 Fabulous Gifts for Friends & Family!
Slip on your flannel jammies and grab a steaming cup of something yummy. (Make mine a gingerbread latte with a dollop of marshmallow cream!) It's time to do a little shopping for your friends and family. Here are 15 fabulous favorites of mine to gift at Christmas.
For friends: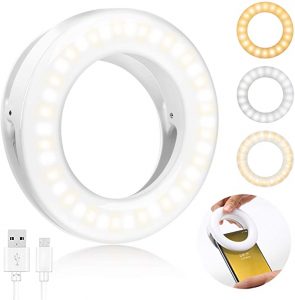 For the friend who loves taking selfies or doing live videos on social media, give them a clip-on ring light for their phone! There are 3 different kinds of light: warm light, cold light and warm-cold light. It provides you soft illumination just like having a professional photographer's light! Click here to purchase.
These are the BEST! A set of FriXion gel ink erasable colored pens. I use these every day! These pens write smooth and erase completely clean. No more messy planner or to-do list. Just erase and rewrite! Click here to purchase.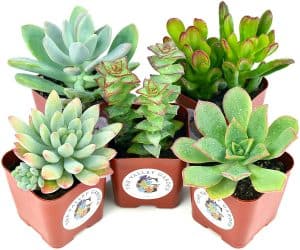 Next, do you have a friend who wishes she had a green thumb? Gift her this Succulent Plant 5-Pack, fully rooted in planter pots with soil!  She'll be growing these babies in no time! Click here to purchase.
If you want to kick it up a notch, head to a thrift store to buy some vintage tea cups and custard dishes to plant them in like I did. Here's a peek at my succulent garden: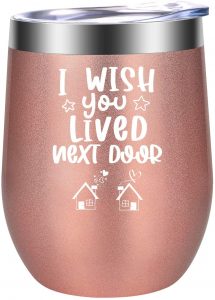 For that faraway friend you wish lived next to you, give her this rose gold insulated tumbler. It will keep her iced coffee, lemonade, or sweet tea (if she's a Southern girl) cold for hours and remind her how much you love and appreciate her. So cute! Click here to purchase.
To help encourage your friend in her walk with God, how about a copy of my devotional (coauthored with Ruth Schwenk) Settle My Soul? It was recently named the 2020 ECPA devotional and gift book of the year. It contains 100 devotional entries with reflection questions and space for journaling your answers. Click here to grab a copy.
Here's a great idea to help your friend get organized in the kitchen pantry, home office, or toy room. An old-fashioned label maker! I was obsessed with the one my mom had when I was little. Click here to purchase.
And if you want to expand this gift, grab some of these great pastel colored refill tapes! Won't her spices and baking staples look fabulous in some old-fashion Mason jars with these cute colored labels on them? So fun!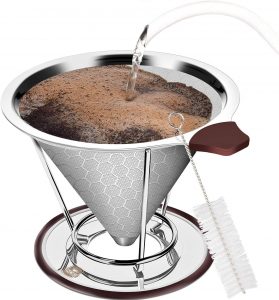 Now, here is something I use without fail every morning: a pour-over coffee dripper! No more making an entire pot or using plastic single-use cups or paper filters. This stainless steel tool cleans up simply by rinsing under water and then it is ready to go again. Click here to buy.
For the hubby, father or other handy-person: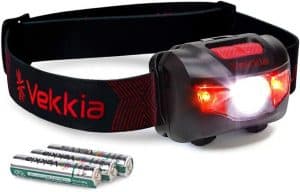 Now, here is a useful gift. A headband headlamp for working on the car or around the house. My husband uses his all the time! (And I sneak funny videos of him using it to post on Instagram!) Click here to purchase.
Next is a martial spat-preventing item: a laser level tool. It works for for any situation where accurate measurements are needed, such as hang shelves, cabinets, tiles, and picture frames with accuracy. No more arguing about whether something is level or not. Click here to grab one.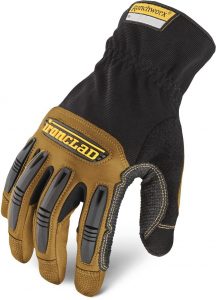 For a pair of work gloves that still allow you to get a good grip on things, check out these Ironclad Ranchworx ones! Protective but functional. Click here to buy..
For Grandma or Grandpa:
Here is a clever idea that will help grandma or grandpa feel connected to you and your kids no matter how far away they live. It's a digital photo frame that you can send photos to no matter where you are. Snap a pic and it shows up on their frame.So clever! Click here to purchase.
This next item allows grandma or grandpa to see the screen on his or her phone so much better, whether you are Face-timing them or they are viewing a picture or video you sent.  It is a 3D screen magnifier. Ingenious! Click here to buy.
For a teen:
I wish I'd had this as a teen! This LED marquee light box will allow them to create their own personalized signs. Perfect for home, decor, birthdays, milestones, gifts, and just about anything you can think of! It includes 100 letters, numbers, symbols, and emoji tiles that slide into the light box. Click here to purchase.
For the kiddos: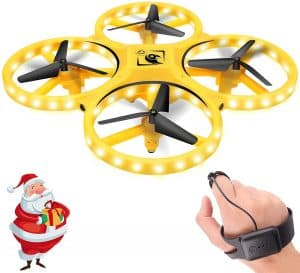 Kids can have their own drone!  This mini flashing LED drone is for boys and girls who are 10-years-old and above. The small quadcopter is an excellent gift for children. Infrared motion sensors allow it to detect obstacles. Control the mini-drone in the palm with your hands for a flight adventure.    Click here to buy.
Looking for a game the whole family can play? This won the 2020 Moms Choice Award For Excellence. It is the perfect gift for your 6-12 year old son, daughter, niece, nephew, or grandchild. Kids Create Absurdity is a card game that includes 465 Top Quality Cards, 95 Question Cards, 350 Answer Cards, 10 Random Task Cards and 10 Blank Cards. Most of all it includes loads of fun! A true family card game experience that you can all enjoy playing. Click here to buy.
Happy shopping!!!
*Affiliate links may be included. I only recommend products I know my readers will love!