Easy Homemade Honey-Oat Bread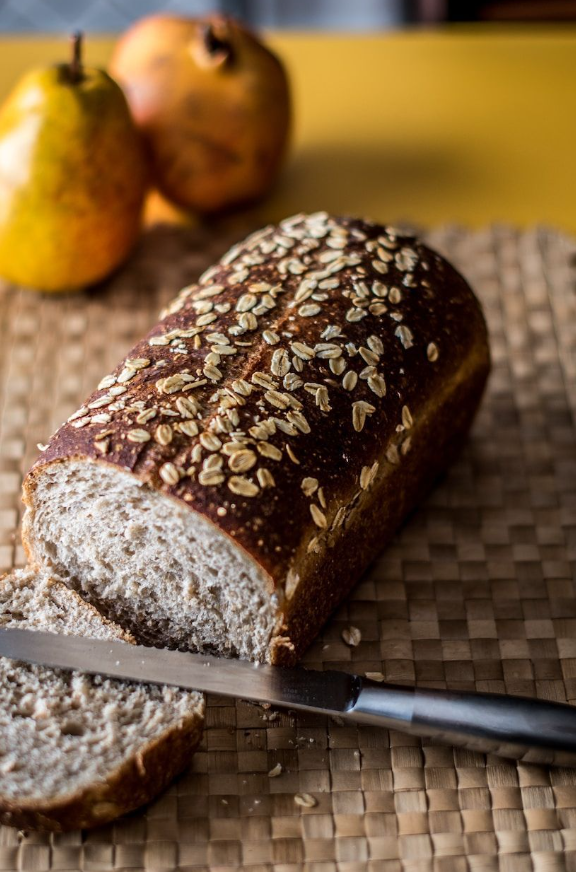 Easy Homemade Honey-Oat Bread
So simple to make. Whip up a loaf and watch it disappear!
Ingredients
2 ¼ cups bread flour
¾ cup whole wheat flour
¾ cups old-fashioned oatmeal
1 package instant yeast
1 ½ teaspoons salt
3 tablespoons butter
1 cup whole milk
¼ cup water
¼ cup honey
1 Tablespoon butter
1 Tablespoon honey
2 Tablespoons oatmeal
Instructions
Combine flours, oatmeal, yeast, and salt in a large bowl. In a small bowl, microwave butter just until melted. Add milk and ¼ cup water to melted butter and microwave for 1 minute. Stir in ¼ cup honey.
Add wet mixture to dry ingredients in the large bowl, mixing well. On a lightly floured counter, knead dough for 10 minutes until smooth and elastic. (May also use a stand mixer with the dough hook attachment.)
Place the dough in an oiled bowl. Cover with a towel and place in a warm place to rise until doubled, about 1 hour. (Time will depend on the temperature and humidity of the kitchen.) Punch down and form into a loaf. Place in a buttered 9 x 5 loaf pan. Cover with a towel and let rise in a warm place for about 90 minutes or until it is about doubled. Bake at 350º for 35-40 minutes until lightly golden.
When loaf is done, brush with the tablespoon of butter. Warm the tablespoon of honey in the microwave for a few seconds so it will easily spread. Spread on top of the loaf, covering it completely. Sprinkle with oatmeal. Let cool before slicing.