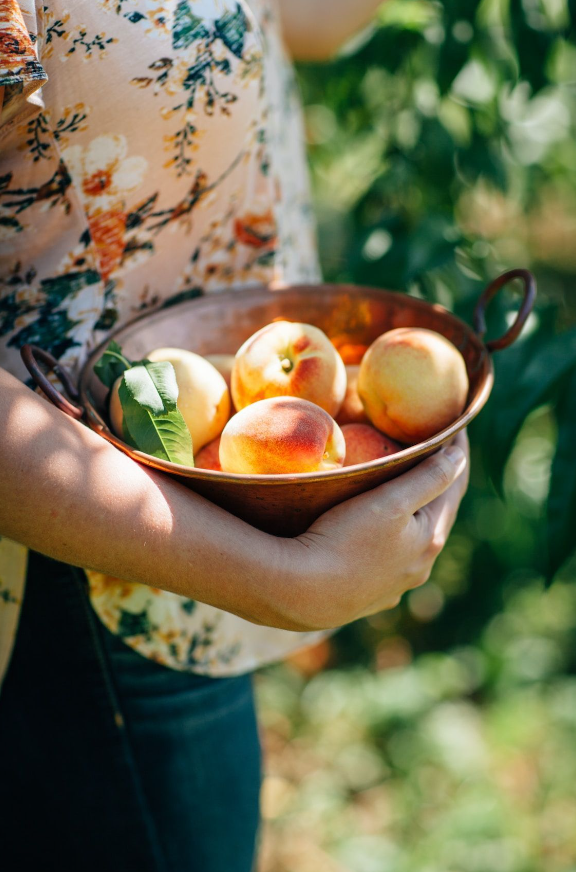 Cast Iron Fruit Crisp
The perfect fall treat to put a sweet ending on your meal.
Ingredients:
For the Fruit Filling:
7 cups fresh or frozen fruit such as peaches, raspberries, blueberries, blackberries, tart cooking apples, or tart cherries. (My favorite is a combination of 4 cups peaches and 3 cups raspberries)
¼ cup cornstarch
1/4 cup brown sugar
For the Crisp Topping:
2 cups old-fashioned oats
1 cup all-purpose flour
¾ cup brown sugar
2 teaspoons cinnamon
½ teaspoon nutmeg
½ teaspoon salt
1 cup cold butter
Instructions
Place the fruit in large bowl and toss with the cornstarch and ¼ cup brown sugar.
In a medium sized bowl combine flour, remaining brown sugar, cinnamon, and salt and then, using a pastry blender, cut in the butter until it is coarsely crumbly.
Spoon fruit mixture into a 10″ cast iron pan. Cover with crumb topping and gently press down.
Bake at 350 degrees for 50-60 minutes or until fruit is bubbling and the topping is lightly golden.
Serve warm with vanilla ice cream.