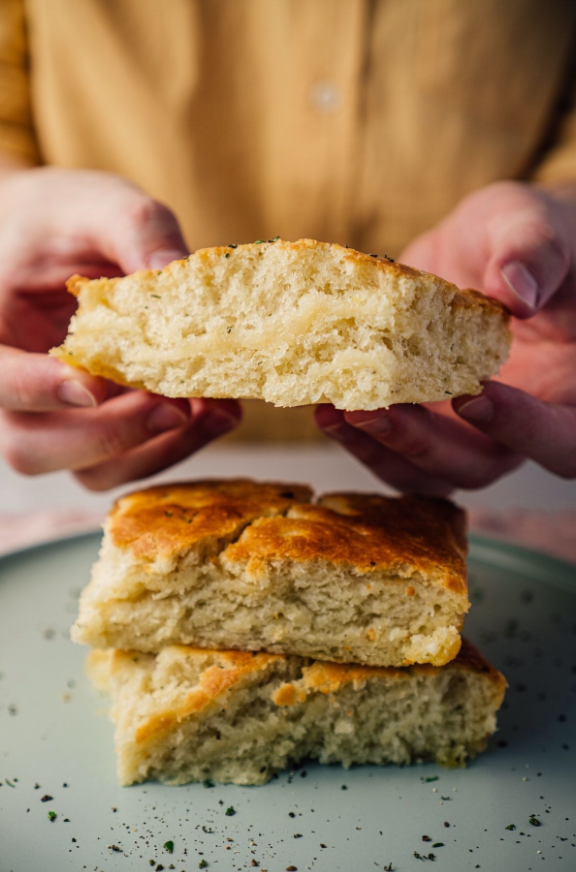 So moist and delicious! Great to serve with soup or chili. Bet you can't eat just one piece!
INGREDIENTS:
¾ cup unbleached flour
¾ cup cornmeal
1 tsp salt
½ tsp baking soda
2 tsp baking powder
½ cup salted butter, melted
¼ cup honey
¼ cup sugar
1 cup whole milk (do not use 2% or skim)
¼ cup sour cream
2 eggs, lightly beaten
1 cup fresh or frozen and thawed corn kernels (may also use canned whole corn, drained well)
DIRECTIONS:
Preheat oven to 400 degrees. Generously grease a 9 x 9 inch square baking pan, set aside. (If you use an 8 x 8 inch baking pan, you will need to bake it a little longer)
In a medium bowl, stir together flour, cornmeal, salt, baking soda, and baking powder.
In a large bowl, whisk together melted butter, honey, and sugar. Using a whisk or large fork, blend in milk, sour cream and eggs and until smooth. Add dry ingredients and whisk just until mixture is blended. Do not over-mix. Fold in corn kernels.
Pour into prepared baking dish. Bake for 18-23 minutes or until the top is set and a cake-tester inserted in the center of the bread comes out clean. Cool slightly before serving.