Simple & Sweet Homemade Granola
Here is a simple yet delicious recipe for something I made in my kitchen recently to send to our daughter who lives in North Carolina. Homemade granola!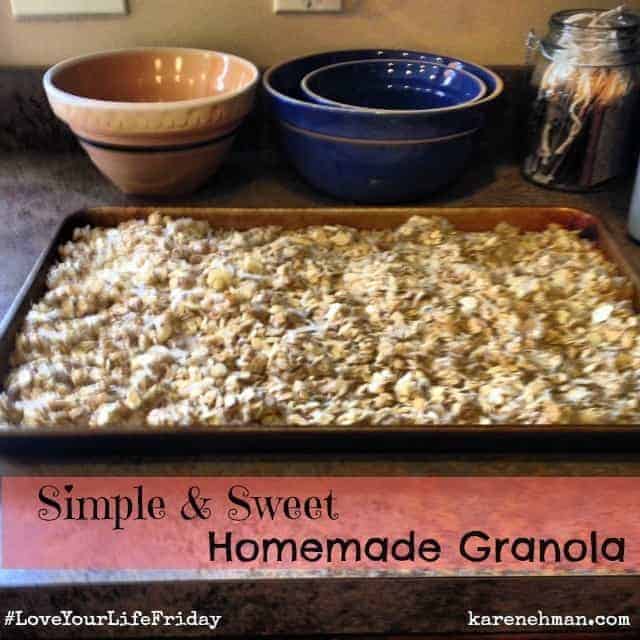 Homemade Granola
4 cups old-fashioned oats (not quick-cooking)
1 1/2 cup sliced almonds
1/4 cup honey
1/2 cup packed light brown sugar
1/2 teaspoon salt
1/2 teaspoon ground nutmeg
3/4 teaspoon ground cinnamon
1/3 cup vegetable oil
1 teaspoon vanilla
1 1/2 cups coconut
1 1/2 cup dried cherries or cranberries (I used the pomegranate-flavored ones)
Mix all but cranberries in a large bowl. Place on cookie sheets that have been sprayed with cooking spray. Bake at 250 degrees for 40 minutes or more stirring every 10 minutes until lightly golden. Add cranberries once you've removed it from the oven. DO NOT OVER-BAKE!
Cool and package in plastic containers or ziplock bags. Enjoy!!!!