Skinny Poolside BLT Dip for #LoveYourLifeFriday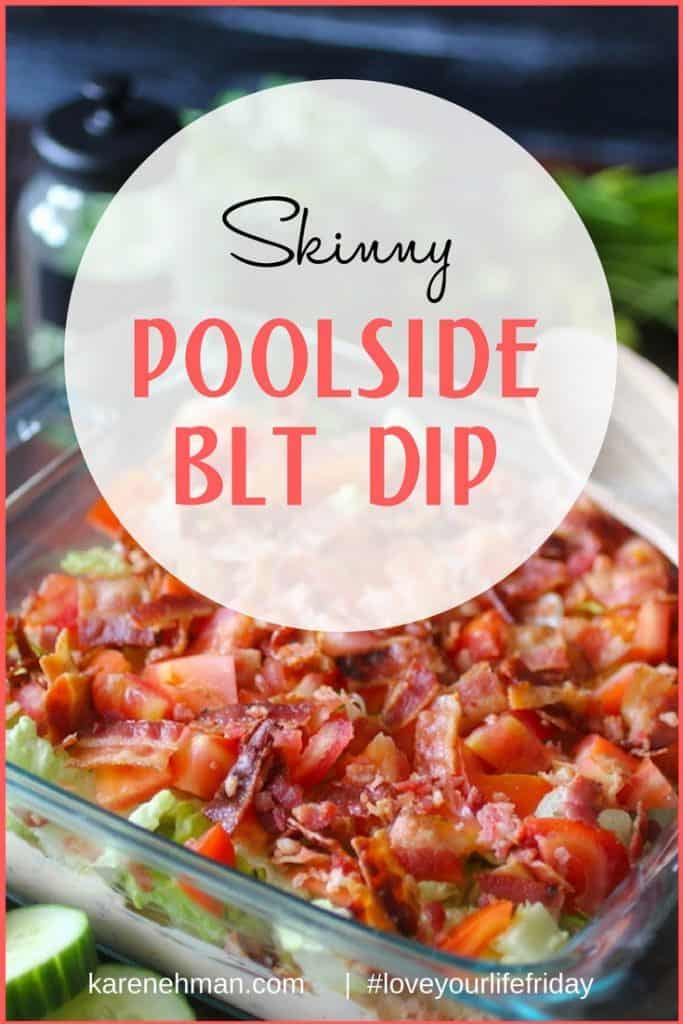 Summer is for poolside fun, and this make-ahead dip will help ease those swimming munchies! Here's Katie with her recipe (and join me in congratulating her on the recent arrival of her sweet daughter, Madeline Joy).
******************
Ingredients:
14 slices Center cut bacon, cooked and chopped (about 1 cup crumbled)
1 (8 oz) pkg Low fat cream cheese, softened
1/2 cup Nonfat Greek yogurt
1/4 cup 2% Shredded cheese
1/2 tsp Onion powder
1/2 tsp Garlic powder
1/2 tsp Paprika
1/4 tsp Salt
2 cups Chopped romaine lettuce
1 cup Chopped roma tomatoes
*Serves: 16
Method:
In a medium bowl, mix half of the crumbled bacon (7 pieces) with the cream cheese, Greek yogurt, cheddar, and seasonings, (I used a hand beater to mix until creamy). Spread in the bottom of 8 inch serving dish. Sprinkle the lettuce, tomato, and the rest of the bacon on top.
Serve with fresh veggies, pita, or baked chips if desired. Store in fridge until ready to serve. Enjoy!
******************

******************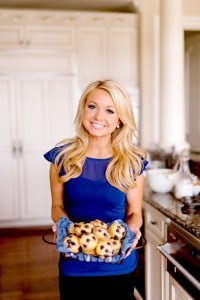 Katie Farrell is the author of Dashing Dish, a healthy recipe website and ministry to women. Katie is a registered nurse from Michigan, where she lives in Brighton with her husband of five years.Dashing Dish is a combination of Katie's passions—helping women find their identity in God and ending misconceptions about healthy eating.
Katie wants to inspire women to find the balance between spiritual and physical health, all while enjoying the journey!
Looking for some more yummy recipes? Check out Katie's books: Dashing Dish: 100 Simple and Delicious Recipes for Clean Eating  and Devotions for a Healthier You .
SaveSave