Herbed Lime Barbecued Chicken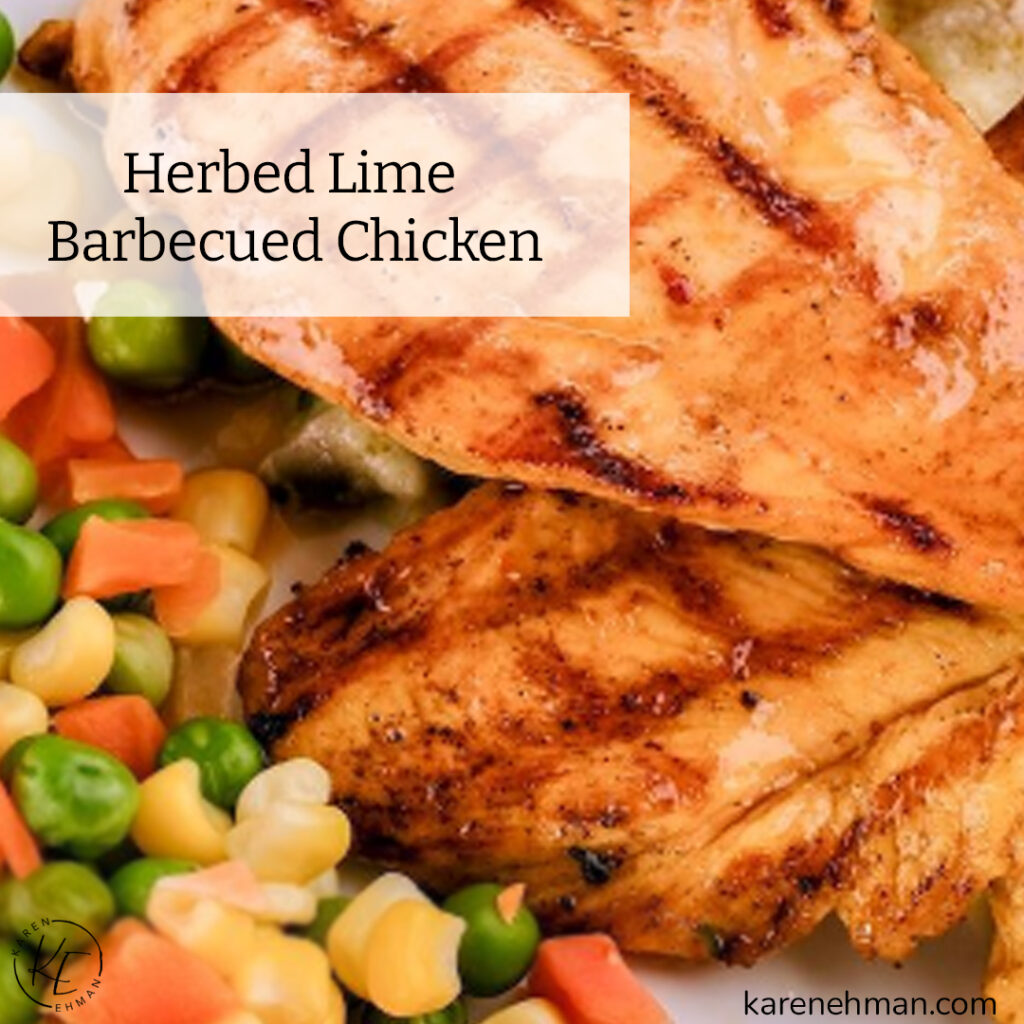 A fresh and flavorful twist on the backyard barbecue. Serve it with rice or potatoes. So simple but so scrumptious.
Ingredients:
One 6-ounce can of tomato paste
½ cup olive oil
1/3 cup fresh lime juice
¼ cup brown sugar, packed
2 tablespoons pure maple syrup (may use honey)
2 tablespoons chopped fresh basil (may use 1 teaspoon dried)
1 teaspoon chopped fresh oregano (may use ½ teaspoon dried)
2 teaspoons fresh chopped garlic (may use ½ dried)
½ teaspoon salt
¼ teaspoon pepper
5 boneless, skinless chicken breasts (about 2 pounds)
Directions:
In a large bowl, combine all ingredients except chicken. Mix well and set aside ¾ cup of the sauce to serve with the cooked chicken. Rinse and pat the chicken breasts dry. Add chicken to the bowl, stirring to coat well. Cover and marinate for at least two hours or overnight stirring every few hours. Drain the chicken and discard any remaining marinade. Grill the chicken over medium heat for 20 minutes. Flip and grill for another 20 minutes until no pink remains. Heat the remaining sauce in a small saucepan over medium-high heat until bubbly and serve with the chicken for dipping.