Skinny Strawberry Frozen Yogurt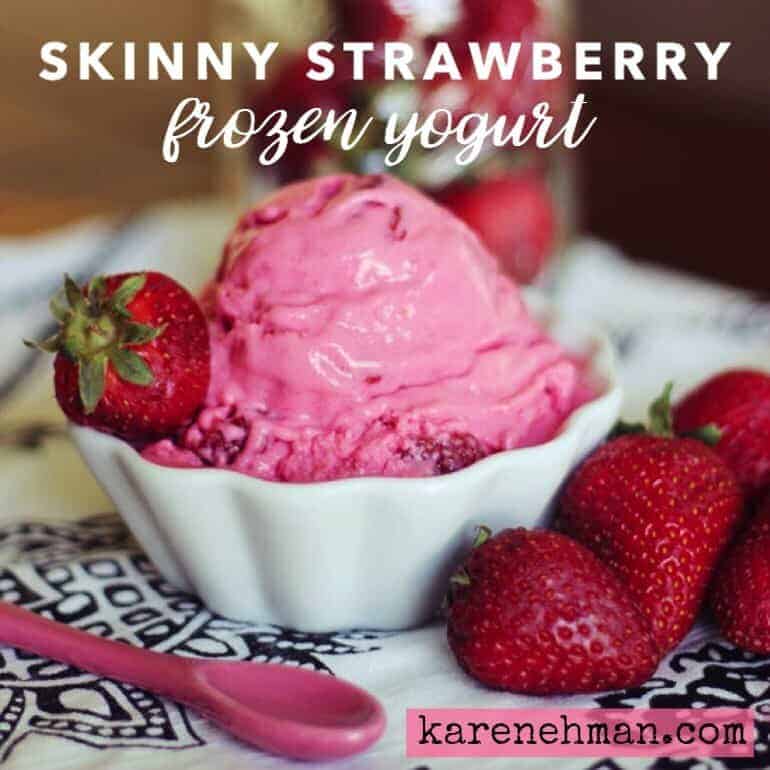 This ice cream is one of my staple 'snacks'! It's perfect in my opinion, because it's full of protein, it's easy to make, and it's cool and refreshing! When strawberries are in their 'prime' season, this is a great way to use up those perfectly sweet berries!
So if you're looking for a sweet and creamy dish that's full of strawberry flavor, look no further than this delicious scoop!
Ingredients:
| | |
| --- | --- |
| 1 cup | Almond milk or skim milk (I used vanilla Almond Breeze) |
| 1 1/2 cups | Fat free Greek Yogurt, (plain or vanilla) |
| 1 cup | Strawberries, chopped |
| 1/4 cup | Sweetener of choice, or to taste |
Method: 
1. Combine all of the ingredients (except for 1/2 of the strawberries) in a blender, and blend until smooth.
2. Pour mixture into ice cream maker. (If you don't have one, see below) Let the ice cream churn for about 20-25 minutes, or until it becomes a firm 'frozen yogurt' texture. Add the rest of the chopped strawberries in the last few minutes of churning. Scoop ice cream into individual dishes, and add toppings, if desired. Serve immediately and enjoy!
Note: You can also scoop ice cream into a Tupperware, and freeze for up to one hour, for a more firm 'ice cream' texture. However, don't let ice cream freeze for longer than one hour, or it will become an ice block!  If it does become harder than you would like, you can always put the Tupperware in the microwave for about 30 seconds to defrost to desired texture!
Enjoy! xo Katie
*************************
Looking for some more yummy recipes? Check out Katie's books:
Dashing Dish: 100 Simple and Delicious Recipes for Clean Eating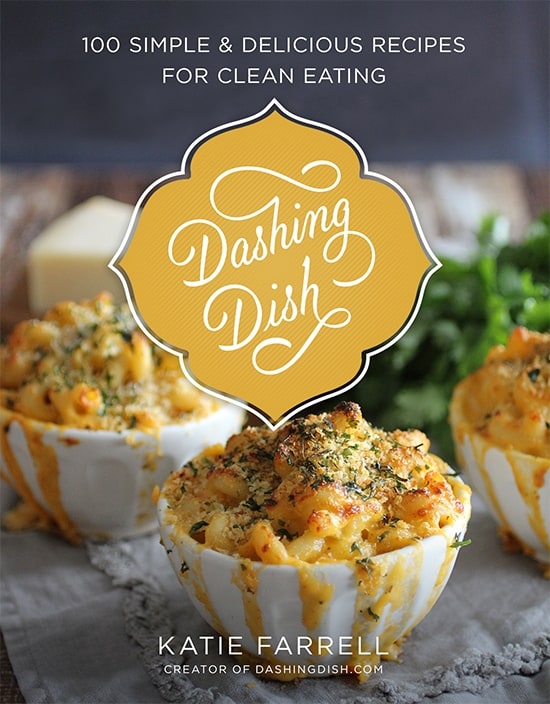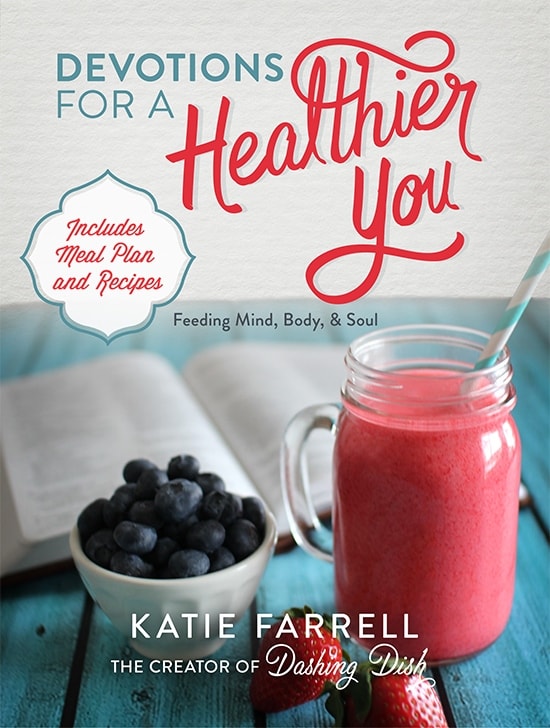 *************************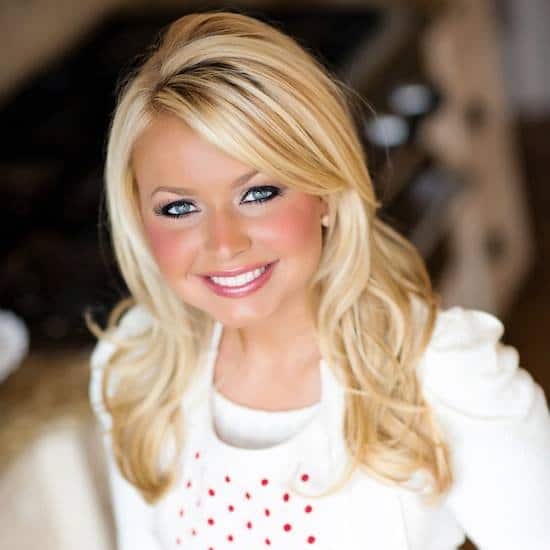 Katie Farrell is a previous labor and delivery nurse who turned her passion for health into a full-time business and ministry, Dashing Dish! Katie's greatest desire is to teach women about their identity in Christ and to inspire them to find a balance between spiritual and physical health, all while enjoying the journey!
*************************