Here are a few springtime ideas to celebrate with and encourage family members, friends, coworkers or—for the final one—even a complete stranger!
Go Fly a Kite: Grab a blanket, go to the department store, and purchase two kites. Then, snatch a friend or family member. Drive to a park with wide-open spaces (watch out for the trees!) but first, stop along the way for some takeout food. Spread your blanket out in the sunshine. Enjoy your food and then fly your kites! When doing this with children, it is fun to return home to watch the classic movie Mary Poppins. (Cue the music…"Let's go fly a kite!")
Deliver a Beautiful Feet Basket: Here is a unique gift for a Christian friend or worker in the body of Christ—a beautiful feet basket! Grab a darling basket. (I like to search the second-hand stores or garage sales to find some.) Then, line it with a fluffy pastel-colored hand towel and place in it several items needed for a pedicure: a pumice stone, foot soak, mint foot lotion, a pedicure foot brush, a few shades of nail polish, and a bottle of clear polish too. You might include a whimsical mug and a bag of their favorite coffee or box of a loved tea. Come to think of it, a few foil-wrapped chocolates wouldn't hurt either!
Hand-write a tag to accompany the basket that says:
"How beautiful are the feet of those who bring good news." (Romans 10:15)
Place the tag in the basket and deliver. So adorable and indulging.
Surprise Someone on May Day: Resurrect the habit of celebrating May Day on the first day of that month. Traditionally, small baskets of flowers were anonymously left on the front porch or left dangling from the front doorknob. (Yes. This is one time it is okay to "ding-dong-ditch-it" by ringing the doorbell and then running away!) Older individuals may especially be delighted by this practice since they may remember doing it when they were young children. Include a copy of a handwritten tag that includes this verse:
"For now the winter is past; the rain has ended and gone away. The blossoms appear in the countryside. The time of singing has come…" (Song of Songs 2:11-13)
Photo by Alisa Anton on Unsplash
*NOTE: If you want more ideas to encourage others or gift them with a unique present or surprise, check out my book Make Their Day: 101 Simple, Powerful Ways to Love Others Well.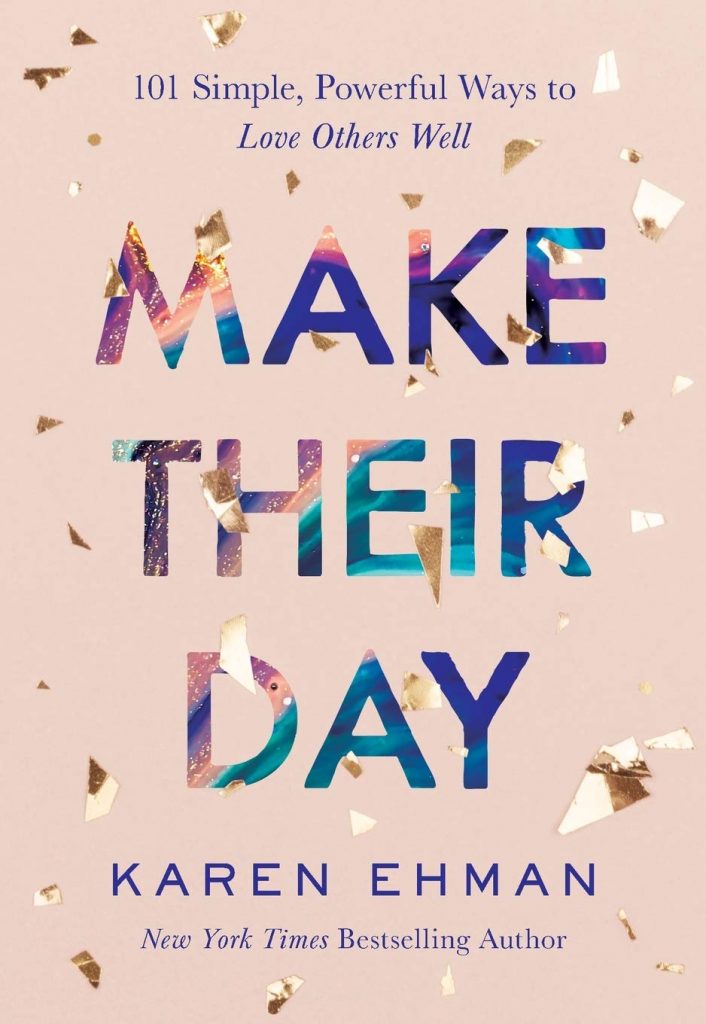 Ever think, "I wish I could do something for them"? Well, discover 101 "somethings" in my practical book Make Their Day: 101 Simple, Powerful Ways to Love Others Well. This book will equip you to:
Encourage and celebrate family, friends, neighbors, and even strangers in unique yet doable ways.
Craft an arsenal of ideas for noticing others and making them feel loved.
Make creative memories on holidays, holy days, or on just an ordinary day.
Place people as a priority in your life, displaying the gospel as you do.
Make Their Day will help you develop habits of kindness, reconnect with friends and family, and make encouraging people a priority.
To get a personalized and autographed copy from me ==> BUY NOW